Presents
Indus Star of Honeyglen
Sire:SH CH Cambermere Ezra Holy Whisper
Dam: Arangolds Summer Altramira
Whelped: 20/5/2009

Clear Heart Cert
Eyes Clear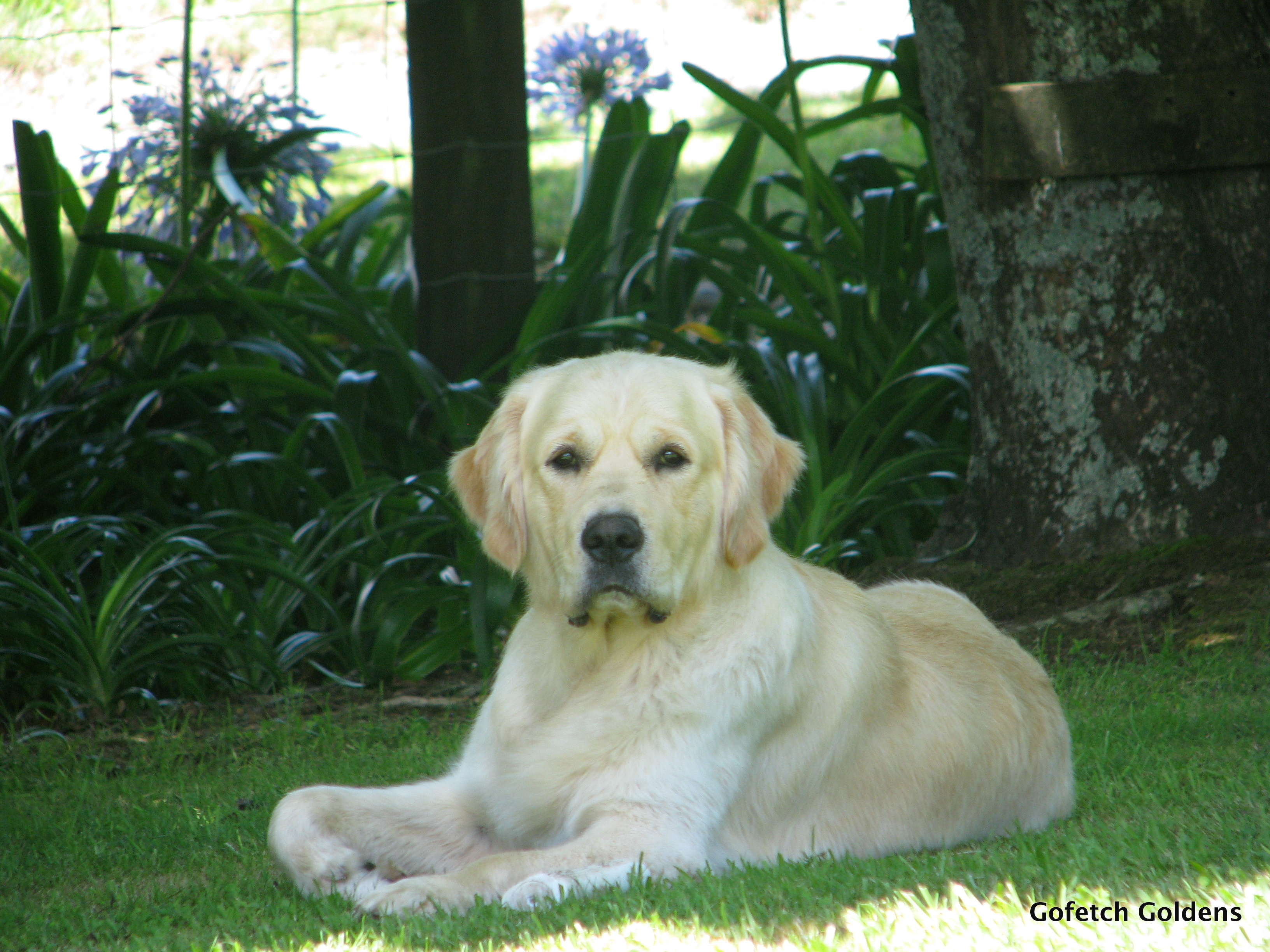 Indi now has a new mum and is living in Welcome Bay, Tauranga.
Achievements: In Baby Puppy Indi took a number of BPOBs and in Puppy he continued to with his winning ways by not only POBs but was given his first Reserved Challenge (all breeds). Now He has moved to the big boys domain and is starting in Junior........... .... watch this space...
Indi is a clown. He is happy with a toy in his mouth and as far as he is concerned the bigger the better. He has been a challenge as he thinks knows how to garden (Pruning being his specialty), is continually trying to fix things that aren't broken and checking the stuffing is ok inside anything soft ie. foot stools, lounge chairs, dog beds !!!!!!! he even tried to be an electrician and fix the wiring in the dog trailer, rewiring it so when I started the wagon it blew all my fusses. The latest fix-it was our concrete mixer...He just could not work out how to reconnect the power cord !!!
His loving, extremely biddiable nature and melting looks give him the edge when it comes to the shock of his misdemeanours. And looking the other way has proved more effective than taking notice. The look of disbelief is priceless and turns shock into a smile.
Being a kid.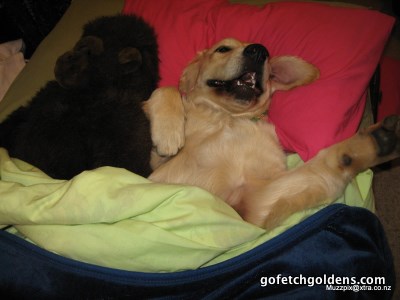 Pedigree

Parents
GrandParents
GreatGrandParents
SIRE

NZ SH CH Cambermere Ezra Holy Whisper

Pamgavin Maritime Saga of Vanrose

Stanroph Sailor Boy
Pamgavin Shelrick Exceller
Cambermere Summa Zoe
Stanroph Spring Worrior of Vanrose
Mcilroy Rapsody- in- Blue

DAM

Arangolds Summer Altramira

Arangolds Vino Pino Grigio
NZ SH CH Montego Pendragons Quest ( IMP AUST)
Srangolds Santa Chiaro
NZ SH CH Arangolds Christmas Belle
NZ&AUST SH CH Kampala Loch Invah (IMP AUST)
NZ SH CH Arangolds Belledonna